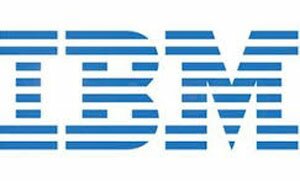 When IBM wanted to show customers it was serious about winning PC market share, its weapon of choice was a new support facility near Atlanta.
Unveiled last month, the HelpCenter is classic IBM: clean, modern offices; polite, well-dressed service representatives; uncluttered desks.
But it also typifies what is wrong with IBM, particularly regarding its desktop computing strategy. First, HelpCenter is an expensive service to offer, part of the fabled IBM corporate overhead that keeps its prices high. Second, the HelpCenter support, part of its new HelpWare offering, is geared only toward customers who buy OS/2 or IBM's PS/2s — which sell for as much as 50 percent more than competitors' products — and not the lower-priced PS/1s or other, less-expensive PCs it has promised by the end of the year.
IBM is caught in a dilemma that all of its reorganizations and restructurings have yet to resolve. Key executives in the Personal Systems line of business know that they must market low-priced PCs to win back customers the company has lost to Dell Computer Corp. and other direct-response vendors. Sam Inman, president of IBM's National Distribution Division, has promised to deliver PC products by the end of the year that will come within 5 percent to 15 percent of the prices charged by IBM's main competitor s in each part of the market.
At the same time, IBM executives seem both scared of and repelled by the low-profit low end of the market. As far back as 1986, IBM Chairman John Akers said that the computer giant would walk away from the PC market if the machines were ever sold as commodities. Akers was unavailable for comment last week.
Fernand Sarrat, who heads worldwide marketing efforts for Personal Systems, calls the industry's emphasis on cheaper, faster and smaller products a "vortex" that will destroy vendors' profit margins and dry up funds needed for vital research and development.
"If we stay in that vortex, there will be no leadership, and the entire industry will be the one to suffer by it," said Sarrat, assistant general manager of Personal Systems market development.
The Subsidiary Strategy
One possible strategy that Inman mentioned for competing at the low end is to set up an independent U.S. subsidiary to sell low-priced clones made by an outside vendor — a tack IBM officials already have said they will pursue in Europe. But if Sarrat has his way, IBM's only involvement would be to invest in the subsidiary and in turn receive some of the profits. The products would not get the IBM logo, he said, or be sold by IBM's sales force — two advantages that IBM granted to Lexmark International Inc ., an independent company formed a year ago when IBM spun off its low-end printer business.
For any clone subsidiaries, Sarrat said, "there would be zip of the marketing connection we have with Lexmark. They're on their own.
"Customers have a very high level of expectation for a product that carries those three blue letters [IBM]," he said, adding that it is impossible for IBM to meet those high standards for quality and service in a product that meets clone prices.
Such a stance, while it may be noble, could cost IBM even more PC market share, analysts said. "To be the price leader, you have to be the cost leader," said Martin Ressinger, an analyst with Duff & Phelps Inc., a Chicago investment bank. "That's different from the IBM culture. These independent units have to develop a culture that fits the market they're in. I think it will be a while before the IBM PC business [succeeds at that]."
In the meantime, IBM is still drawn back to its heritage of selling top-quality products at premium prices.
One of its goals is to "build an industry that has some more [profit] margin in it again," Chuck Whetsel, manager of systems strategy for Personal Systems, said at an IBM executive conference last month.
Almost five years ago today, IBM pursued that approach by introducing the Micro Channel architecture and the OS/2 operating system. Those efforts, for the most part, have failed. IBM's worldwide PC share has fallen from 18 percent of units shipped in 1987 to 14 percent, according to Gartner Group Inc., a Stamford, Conn., market-research firm. At the same time, compatibles makers such as Dell and CompuAdd Computer Corp. have risen from obscurity to become more than $600-million-a-year companies.
"We don't even consider IBM a threat," said Bill Hayden, CEO of CompuAdd, in Austin, Texas. "If CompuAdd and IBM walked straight into the potential customer's shop together, we wouldn't even worry about them."
At the IBM conference, Whetsel said "we missed the boat" by not clearly showing users the advantages of the Micro Channel architecture. "It's not our intent to make a big deal out of the Micro Channel at this point," he said. "We've got to deliver on the promise before we can bring it back up to the industry as something that's important."
OS/2 also has failed to make much headway in the broad marketplace of desktop PC users. In 1991, IBM shipped only 193,000 copies of OS/2, compared with the 4.7 million copies of the Windows graphical user interface that Microsoft Corp. shipped. IBM hopes to regain some momentum with OS/2 2.0, which it began to ship last week (see First Look, Page 1). IBM officials are much more willing to talk about how they will differentiate their products at the high end than about how they will compete on price in the barracudalike low end of the market.
In discussing their new HelpWare service and support offering, for example, they stress that their aim is to "delight" customers, not just please them.
But HelpWare wasn't enough to bring SunTrust Service Corp., an Orlando, Fla., financial-services firm, back into the IBM fold.
"We were pretty much an IBM customer," said PC support manager William Beem. But at the insistence of senior management, the firm now buys lower-priced compatibles from Zeos International Ltd. and Advanced Logic Research Inc.
Beem uses and likes the new HelpWare offering for his existing PS/2s, but added that it mostly "fills in the gaps" left when IBM sent local customer representatives out of their offices and into the field in search of more sales.
"When I call my local IBM representative, I hear a recording that says they're out at a customer site," said Beem. "When I call in, I don't have any help." Instead, he said, "I'll probably have to use the [HelpWare] 800 number."
An Eye on Advanced Technologies
IBM is also looking at advanced technology to differentiate its offerings, with products such as multimedia-equipped PCs, some of which are available now, as well as research and development projects under way on modular PCs and hand-held computers.
"The palmtop will be the interface to a worldwide network of information," Whetsel told the executive conference. (See related story, next page.)
However IBM does it, if the company wants to regain market share it must find a way to win back customers such as Lynn Handy, assistant data-processing manager at Bassett Furniture Industries Inc., a furniture maker in Bassett, Va.
"We've moved away from IBM completely" to PCs made by direct marketer Gateway 2000, he said. His reason: "Price, mainly, and functionality. They work as well, [and] they're as reliable."
For IBM to win his business, Handy said, "they'd have to match [Gateway's prices], or go lower, before we'd swap."